Arbuckle's Trucker Style Cap
$29.95
You Save:

$-29.95 USD

(100%)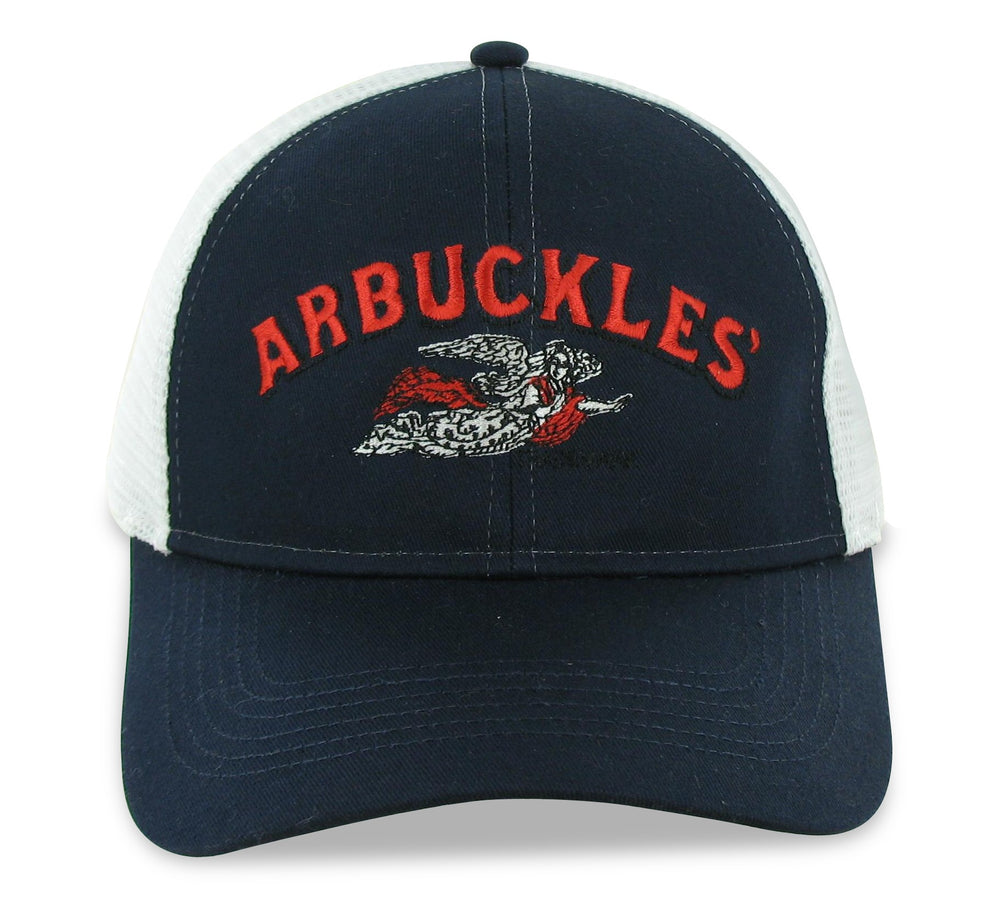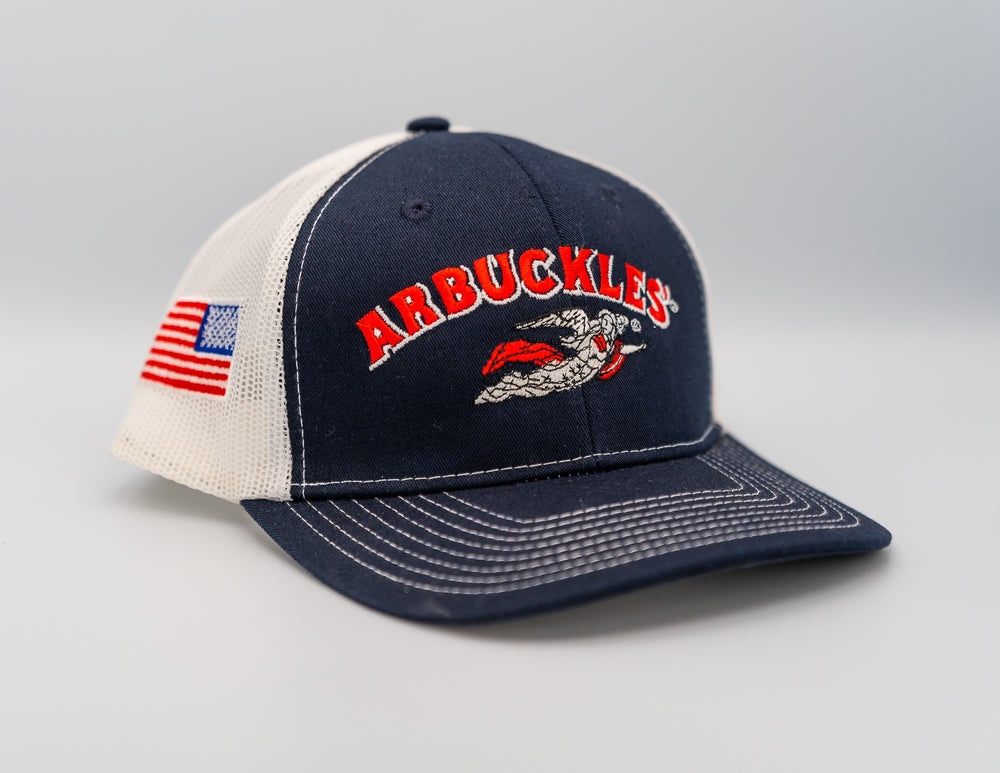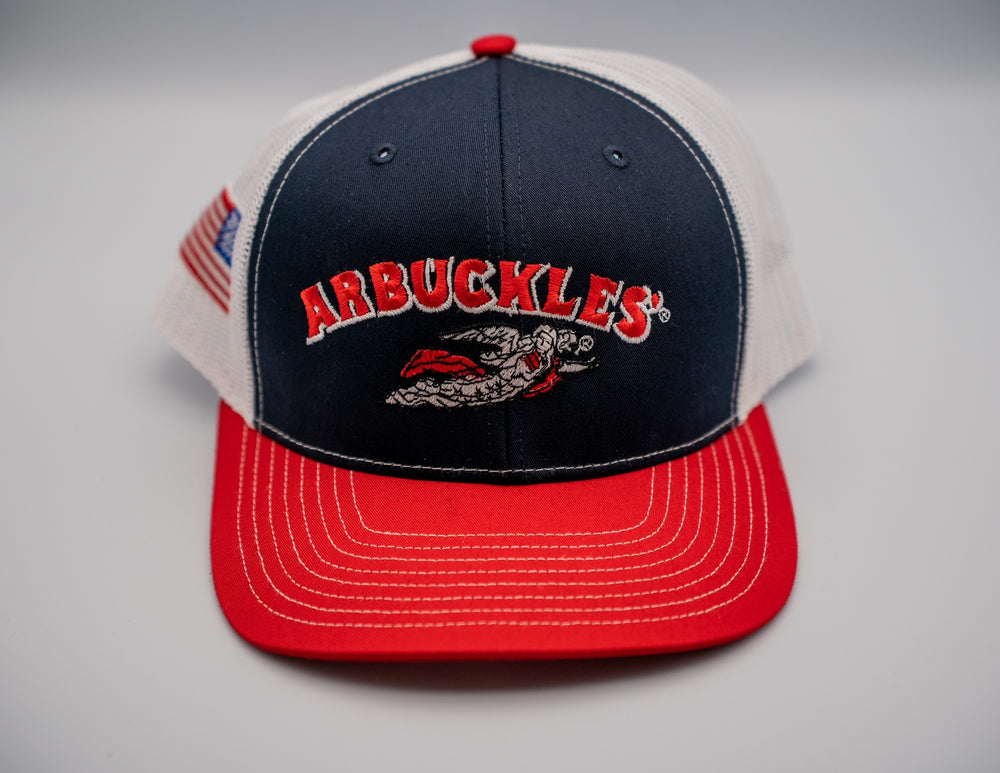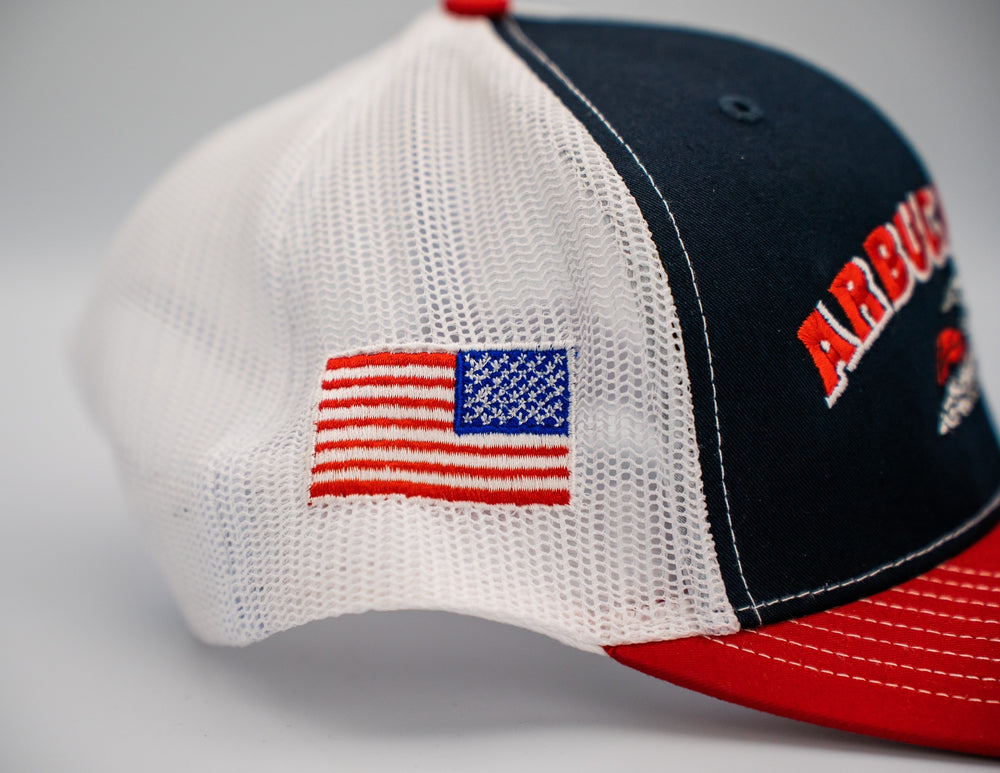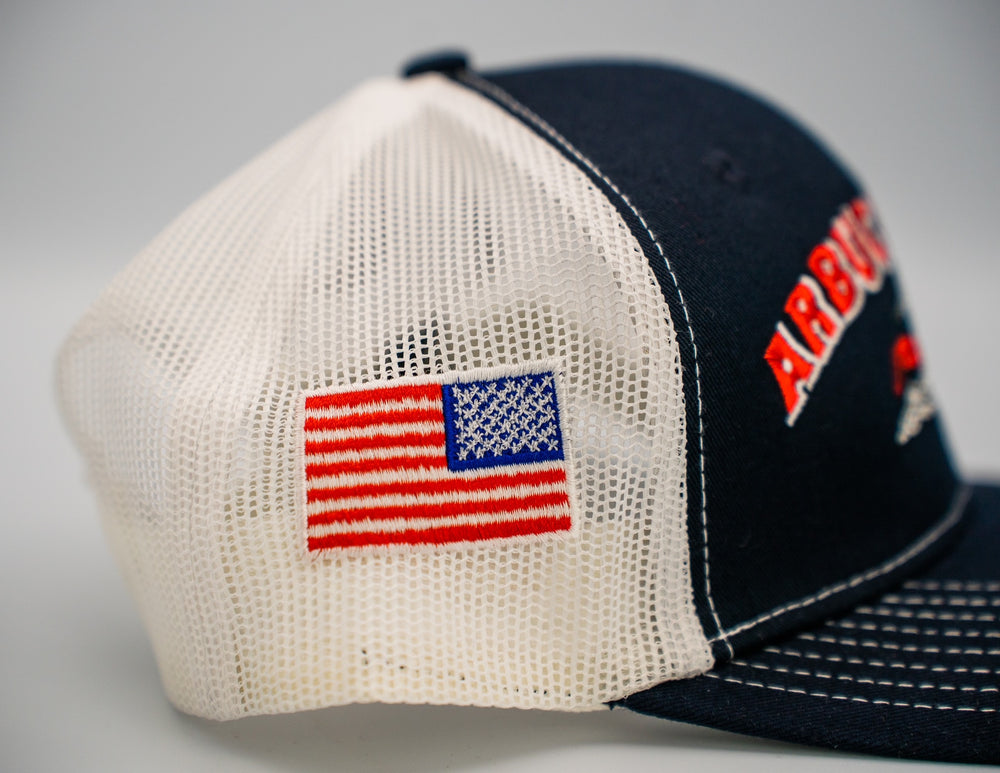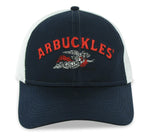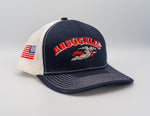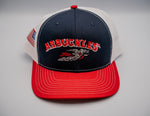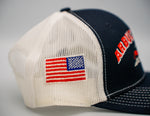 Arbuckle's Trucker Style Cap
$29.95
You Save:

$-29.95 USD

(100%)
They're finally here and they will go fast!  Show off your Arbuckle swag with these new Trucker Style hats!  Available in Navy/White and Red, White & Blue.
All Orders Before 12:00PM PST Ship Same Day Mon-Fri
We Pay Shipping on Orders over $149 (48 Continental U.S. States)
We are a family owned and operated business. We strive to offer the most competitive rates on all our shipping options for USPS and FedEx.
We stand behind our coffees and teas and offer a 60 Day Satisfaction Guarantee.
If for any reason you are not 100% satisfied with your Arbuckle Coffee order we will provide a no hassle exchange or refund; whichever you prefer.
Up until the close of the Civil war, coffee was sold green. It had to be roasted on a wood stove or in a skillet over a campfire before it could be ground and brewed. One burned bean ruined all; there was no consistency.
In 1865 John Arbuckle and his brother Charles, partners in a Pittsburgh grocery business, changed all this by patenting a process for roasting and coating coffee beans with an egg and sugar glaze to seal in the flavor and aroma.
Marketed under the name ARBUCKLES' ARIOSA COFFEE in patented, airtight, one pound packages, the new coffee was an instant success with chuck wagon cooks in the west faced with the task of keeping Cowboys supplied with plenty of hot coffee out on the range. ARBUCKLES' ARIOSA COFFEE packages bore a yellow label with the name ARBUCKLES' in large red letters across the front, beneath which flew a Flying Angel trademark over the words ARIOSA COFFEE in black letters. Shipped all over the country in sturdy wooden crates, one hundred packages to a crate, ARBUCKLES' ARIOSA COFFEE became so dominant in the west that many Cowboys were not aware there was any other brand.
Keen marketing minds, the Arbuckle Brothers printed signature coupons on the bags of coffee redeemable for all manner of notions including handkerchiefs, razors, scissors and wedding rings. To sweeten the deal, each package of ARBUCKLES' contained a stick of peppermint candy. Due to the demands on chuck wagon cooks to keep ready supplies of hot ARBUCKLES' on hand around the campfire, the peppermint stick became a means by which that steady coffee supply was ground. Upon hearing the cook's call, "Who wants the candy?" some of the toughest Cowboys on the trail were known to vie for the opportunity of manning the coffee grinder in exchange for satisfying a sweet tooth.
Today thanks to the folks at ARBUCKLE, the Cowboys' favorite, ARBUCKLES' ARIOSA COFFEE, is available once more. Complete with the original Flying Angel trade mark, these one pound packages of rich beans are every inch the full-bodied, aromatic coffee you get from ARBUCKLES'. There's even a stick of peppermint inside each bag! No longer just a fond memory for a dwindling breed of old-time cowmen, ARBUCKLES' ARIOSA COFFEE is back as good as ever.
How do I store my coffee? Air tight container?
Oxygen is the enemy of fresh coffee. Arbuckle Coffee oxidizes at a slower rate and will stay fresh longer than our competitors because of our unique roasting method. An old fashion mason jar with a sealed lid is perfect for room temperature storage. If it will take longer to consume your coffee the freezer can keep coffee ground or beans fresh for six months.
Which is better: the refrigerator or the freezer?
The freezer is superior due to the colder temperature and dryer environment. The refrigerator will have too much moisture for long term storage.
What is the best coffee to water ratio?
Always start with two (2) HEAPING tablespoons for every 16oz of water and adjust from there. This is the most reliable starting point. The fineness of the grind will influence the extraction you get from the brew.
Which method is the freshest brew?
French Press will always brew out the finest qualities and traits of a particular coffee or blend. If there are certain traits and subtle nuances you want to notice in your brew then the French Press will be the most reliable. It all "boils" down to personal preference. A pour over Autodrip brewer can still provide for an outstanding cup depending upon the grind and amount of grounds.
Which is better to order, whole bean or ground?
It is ideal to order your Arbuckle Coffee in whole bean and grind your beans right before you brew your coffee; however, we are able to custom grind your coffee right before it ships with several options: espresso (very fine), auto-drip (medium & most common), French Press (coarse), Percolator (very coarse) and Campfire (very coarse). Because of our proprietary dry roast process, your ground coffee will stay fresh longer than nearly all of our competitors.
Does filtered water vs tap water make a difference in taste?
Yes and No: This depends on where you live. Quality of tap water and mineral content will vary throughout the country. It is possible that the impurities in tap water can create a more acidic aftertaste as well as a subtle metallic flavor. Bottled water can make for an expensive cup of coffee so sometime filtered tap water is a perfect alternative. Some mineral content in tap water will enhance the quality of the brew. If a water filter can remove impurities and chlorine from tap water but leave in some mineral content, this can be ideal for coffee brewing.
What stores sell your coffee?
In Tucson, Arizona, Arbuckle Coffee can be purchased retail at AJ's Fine Foods, Whole Foods, Green Valley Pecan Gift Shop, and Johnny Gibson's Downtown Market
Does Arbuckle Coffee still have the patented egg and sugar glaze to seal in freshness?
It does not. We believe that we have improved upon this once patented process by utilizing our unique dry roast process that provides for a much longer shelf life than our competitors.
Is the flavored coffee gluten free?
How do I pronounce Ariosa?
What is the shelf life of the coffee?
Ideally our coffee should be consumed within 30 days of purchase; however, due to our unique dry roast process, our coffees will oxidize (go stale) at a much slower rate than our competitor's coffee which is already stale by the time you purchase it or it goes stale much faster than Arbuckle Coffee. With that said, our coffees will be enjoyable up to 90 days from time of purchase if stored at room temperature and will stay fresh up to six (6) months from date of purchase if stored in the freezer.
Why does Arbuckle Coffee cost more?
Arbuckle Coffee will sometimes have a higher price point than our competition because we still package in 16oz one-pound bags. Most specialty coffee roasters sell their coffee in 12oz bags or smaller. We also have a proprietary dry roast provides MORE coffee per pound because we do not water quench our coffees in our roaster (water quench is an industry practice of actually spraying the beans with WATER at the end of the roasting process to speed up the cooling process as well as add WEIGHT to the final roast. We only purchase specialty grade coffees that are more difficult to acquire on a consistent basis. These coffee farms are typically smaller and have higher standards for harvesting and processing before shipment to the United States.
Customer Reviews
Write a Review
Ask a Question
09/11/2021
Brandon A.

United States
Arbuckle's Trucker Style Cap
The hat is well made wear it everyday. Bought several over the years I have one as a work hat and one as a dress hat which goes back in the plastic when not wearing it. The bill is made of plastic and holds it shape very well . Love the hat
07/05/2021
MaryAnn J.

United States
Arbuckles cap
Second one I've gotten for my husband. Proud to be an Arbuckle ♡